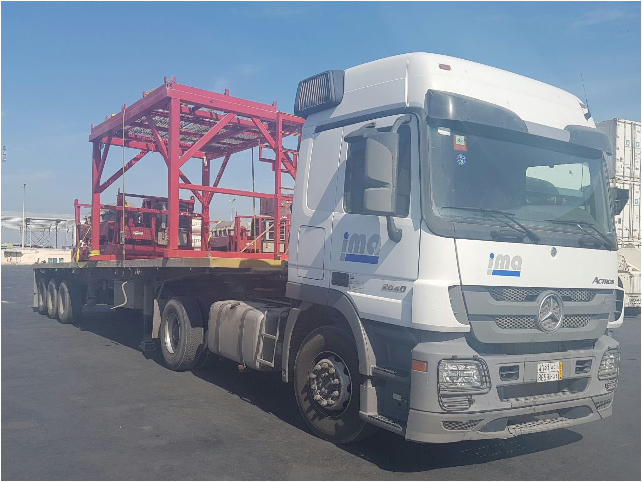 Overview
The IMA maintains a huge fleet of transportation vehicles that are capable of moving and shipping various kinds of cargo anywhere in the Kingdom. We have a large inventory of well-maintained specialist equipment designed to accommodate practically any cargo type and any loading or discharging environment.
We provide the right transport to suit the needs of our customers and to ensure the proper and safe movement of their cargo.
Backed by our modernized equipment and facilities, we are well-equipped to serve even the most complicated delivery requirements of our customers.
Our fleets are manned by professionals and well-trained transportation experts capable of handling the most delicate and hard to move cargo. Our teams are experts in providing the right vehicle and the right route to match your freight to meet time constrained deliverables.